Version
Download

63

File Size

4.00 KB

Create Date

August 27, 2018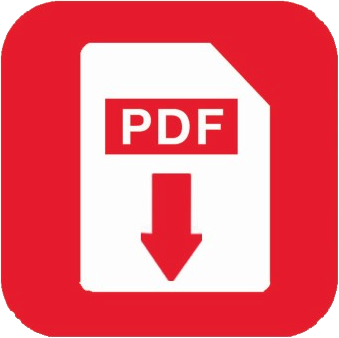 Download Summary Book
S. No

Volume-8 Issue-1, October 2018

, ISSN: 2249-8958

 (Online)




Published By: Blue Eyes Intelligence Engineering & Sciences Publication

Page No.

1.

Authors:

T. S. Anu

Paper Title:

Combined Diffusion Scheme and Sharpening Filter for Digital Image Denoising

Abstract: Nowadays, digital images play an important role in real life applications as well as in the area of research and technology. Most of these images are degraded due to the inaccuracy or limitations of the capturing, transmission and storage devices. Removal of noise from images is still a challenging task for many researchers because there is always a trade off between noise removal and fine edge preservation. The noisy image is decomposed into different frequency bands using Stationary Wavelet Transform (SWT). The noise in the image is considered to be Gaussian. The detail coefficients undergo threes holding using mean filter and wavelet coefficient magnitude. Inverse Stationary Wavelet Transform (ISWT) is performed. The resultant image is passed through a sharpening filter to get the denoised image that highlights edges and fine details in an image. 

Keywords: Denoising, Stationary Wavelet Transform, Thresholding, Sharpening Filter.


References:

C. Gonzalez and R.E. Woods, Digital Image Processing, Third Edition, Pearson Education, 2009.

Yong Lee and S. Kassam, " Generalized median filtering and related nonlinear filtering techniques", IEEE Transactions on Acoustics, Speech and Signal Processing , vol. 33, no. 3, pp. 672-683, 1985.

Fei Xiao and Yungang Zhang, "A Comparative Study on Thresholding Methods in Wavelet-Based Image Denoising",Advanced Control Engineering and Information Science , pp. 3998-4003, 2011.

Lei Zhang, Paul Bao, Xiaolin Wu, "Multiscale LMMSE-Based Image Denoising With Optimal Wavelet Selection", IEEE Transactionon Circuits and Systems for Video Technology Vol:15,No:4, pp: 469-481, April 2015.

Ajay K. Mandava and Emma E. Regentova, "Image denoising based on adaptive nonlinear diffusion in wavelet domain", Journal of Electronic Imaging, Vol: 20, Sept2011.

Junmei Zhong and Huifang Sun, "Wavelet Based Multiscale Anisotropic Diffusion with Adaptive Statistical Analysis for Image Restoration", IEEE Transaction on Circuits and System,Vol:55, No:9,pp:2716-2725, Oct 2008.

Xiaobo Zhang and Shunli Zhang, "Diffusion scheme using mean filter and wavelet coefficient magnitude for image denoising", International Journal of Electronics and Communications, pp. 944-952 , 2016.

2.

Authors:

G. Mounika Sharon, T. Kranti Kiran, Ravilla Madhusudan

Paper Title:

Performance analysis of Impedance Source Inverter (ZSI) Controlled with Proposed Unipolar PWM Technique under Various Load Conditions

Abstract: Power electronic converters are used for conversion of power from either AC to DC or DC to AC. Inverters convert DC power to AC power. A voltage source inverter (VSI) has been in use for power inversion but it suffers from few disadvantages. One of those drawbacks is, a VSI works as a buck converter only. So, in VSI, it is not possible to get an output which is more than the given input. To overcome this drawback, in this paper, Impedance source Inverter (ZSI) is presented. This inverter behaves as buck-boost inverter,i.e., using this inverter, we can get output either more or less than the given input. The PWM technique used to control the inverter is the proposed Unipolar PWM technique.

Keywords: Inverter, Voltage Source Inverter, Impedance Source Inverter, Modified Unipolar PWM Technique. 


References:

Z. Peng, "Z-source inverter," IEEE Trans. Ind. Applicant., vol. 39, no. 2, Mar./Apr. 2003, pp. 504–510.

Power Electronics by P.S.Bhimbhra.

Hanif, M.Basu, K.Gaughan, "Understanding the operation of a Z-source inverter for photovoltaic application with a design example", published in IET power electronics journal, volume 4, Issue 3, 2011.

Suresh L., G.R.S. Naga Kumar, and M.V. Sudarsun, "Modelling and simulation of Z source inverter." , 2012.

Anuja Namboodiri and Harshal S. Wani, "Unipolar and Bipolar PWM inverter", IJIRST, Volume1, Issue 7, December 2014.

Ali Algaddafi, KhalifaElnaddab, Abdullah Al Ma'mari, Abdelrahim Nasser Esgiar, "Comparing the Performance of Bipolar and Unipolar Switching Frequency to Drive DC-AC Inverter", IEEE 2016.

3.

Authors:

Umar S. Alqasemi, Ahmed A. Qashgari, Mukhtar M. Alansari

Paper Title:

Enhanced Detecting System for Computer-Aided Diagnosis of CT Lung Cancer

Abstract: According to The American Cancer Society, In the US. they estimated that there will be 160,390 deaths from lung cancer and that 213,380 new cases will be diagnosed in 2007. The accurate diagnosis of the lung nodule in case of determine either malignant or benign requires a lot of resources to read the ever increasing volume of detecting nodules on high resolution computed tomography (HRCT). So, the motivation for developing and enhancing the performance and accuracy of computer-aided-diagnosis systems (CADx) for HRCT has been the focus of many research groups to alleviate this burden. In this work, we report the results of a new CADx system that provides enhanced detecting performance. We utilize an optimized set of texture features using feature selection and apply the new system using Datasets provided by National Cancer Institute (NCI)'s and The Cancer Imaging Archive (TCIA). The results compared well to previous work with classification accuracy performance of 89.4% and 86% sensitivity and 93% specificity. The implementation details and analysis of the proposed system are described in this paper. The results of the new system will contribute a significant impact on the accuracy of such systems and hence the enhancement of detecting process outcome.

Keywords: Computer-Aided Diagnosis, Digital Mammogram, Gabor Wavelets Feature, Support Vector Machines, Classification.  


References:

American Cancer Society. Cancer facts & figures. 2007.

-P. Chan, L. Hadjiiski, C. Zhou, and B. Sahiner, "Computer-Aided Diagnosis of Lung Cancer and Pulmonary Embolism in Computed Tomography - A Review," Academic radiology, vol. 15, pp. 535-555, 2008.

Armato III, Samuel G.; Hadjiiski, Lubomir; Tourassi, Georgia D.; Drukker, Karen; Giger, Maryellen L.; Li, Feng; Redmond, George; Farahani, Keyvan; Kirby, Justin S.; Clarke, Laurence P. (2015). SPIE-AAPM-NCI Lung Nodule Classification Challenge Dataset. The Cancer Imaging Archive. http://doi.org/10.7937/K9/TCIA.2015.UZLSU3FL.

Matsuki, K. Nakamura, H. Watanabe, T. Aoki, H. Nakata, S. Katsuragawa, and K. Doi, "Usefulness of an Artificial Neural Network for Differentiating Benign from Malignant Pulmonary Nodules on High-Resolution CT," American Journal of Roentgenology, vol. 178, pp. 657-663, 2002/03/01 2002.

Li, M. Aoyama, J. Shiraishi, H. Abe, Q. Li, K. Suzuki, R. Engelmann, S. Sone, H. MacMahon, and K. Doi, "Radiologists' Performance for Differentiating Benign from Malignant Lung Nodules on High-Resolution CT Using Computer-Estimated Likelihood of Malignancy," American Journal of Roentgenology, vol. 183, pp. 1209-1215, 2004/11/01 2004.

K. Shah, M. F. McNitt-Gray, K. R. De Zoysa, J. W. Sayre, H. J. Kim, P. Batra, A. Behrashi, K. Brown, L. E. Greaser, J. M. Park, D. K. Roback, C. Wu, E. Zaragoza, J. G. Goldin, R. D. Suh, M. S. Brown, and D. R. Aberle, "Solitary pulmonary nodule diagnosis on CT," Academic Radiology, vol. 12, pp. 496-501.

Awai, K. Murao, A. Ozawa, Y. Nakayama, T. Nakaura, D. Liu, K. Kawanaka, Y. Funama, S. Morishita, and Y. Yamashita, "Pulmonary Nodules: Estimation of Malignancy at Thin-Section Helical CT—Effect of Computer-aided Diagnosis on Performance of Radiologists," Radiology, vol. 239, pp. 276-284, 2006.

Way, TW.; Chan, HP.; Stojanovska-Nojkova, J., et al. RSNA Program Book. Vol. 2007. 2007. Effect of computer-aided diagnosis (CAD) on radiologists' characterization of lung nodules on CT: An ROC study; p. 267.

Haralick, K. Shanmugam, and I. Dinstein, "Textural features for image classification," IEEE Trans. Syst., Man, Cyb., vol. 3, pp. 610– 621, Nov. 1973.

Bouyahia, J. Mbainaibeye, N. Ellouze, Wavelet based microcalcifications in digitized mammograms, Icgst-Gvip J. 8 (2009) 23-31.

I. Henschke, D. F. Yankelevitz, I. Mateescu, D. W. Brettle, T. G. Rainey, and F. S. Weingard, "Neural networks for the analysis of small pulmonary nodules," Clinical imaging, vol. 21, pp. 390-399, 1997 Nov-Dec 1997.

F. McNitt-Gray, E. M. Hart, N. Wyckoff, J. W. Sayre, J. G. Goldin, and D. R. Aberle, "A pattern classification approach to characterizing solitary pulmonary nodules imaged on high resolution CT: Preliminary results," Medical Physics, vol. 26, pp. 880-888, 1999.

F. McNitt-Gray, N. Wyckoff, J. W. Sayre, J. G. Goldin, and D. R. Aberle, "The effects of co-occurrence matrix based texture parameters on the classification of solitary pulmonary nodules imaged on computed tomography," Computerized Medical Imaging and Graphics, vol. 23, pp. 339-348.

Suzuki, L. Feng, S. Sone, and K. Doi, "Computer-aided diagnostic scheme for distinction between benign and malignant nodules in thoracic low-dose CT by use of massive training artificial neural network," IEEE Transactions on Medical Imaging, vol. 24, pp. 1138-1150, 2005.

4.

Authors:

Umar S. Alqasemi, Ahmed A. Qashgari, Mukhtar M. Alansari

Paper Title:

Computer-Aided Diagnosis of Digital Mammograms using Gabor Wavelets

Abstract: Digital mammogram X-ray is commonly used for breast cancer diagnosis, where computer aided diagnosis (CADx) algorithms are used to help the radiologists process the large volume of data with more accurate diagnosis. In this study, we developed a new CADx algorithm applied and tested on digital X-ray mammogram images from a standard test database from the Mammographic Image Analysis Society (MIAS). The algorithm starts by extracting features using Gabor wavelet transform of different level of orientation and wavelengths. After that, the dimension of the extracted features is reduced through Principal Component Analysis (PCA) followed by Support Vector Machine (SVM) classifier of Gaussian kernel. The model perfectly fitted the training data with 100% accuracy, sensitivity, and specificity in detecting malignant cases versus benign ones. Furthermore, the model performed well on testing set with 90% accuracy, 100% sensitivity, and 89% specificity.

Keywords: Computer-Aided Diagnosis, Digital Mammogram, Gabor Wavelets Feature, Support Vector Machines, Classification.  


References:

Zaiane OR, Antonie ML, Coman A. Mammography classification by an association rule-based classifier. In Proceedings of the Third International Conference on Multimedia Data Mining 2002 Jul 23 (pp. 62-69). Springer-Verlag.

Ioan Buciu, Alexandru Gacsadi, Directional features for automatic tumor classification of mammogram images, Biomedical Signal Processing and Control 6 (2011) 370–378.

Sun, C.F. Babbs, E.J. Delp, Normal Mammogram Classification based on Regional Analysis, The 2002 45th Midwest Symposium on Circuits and Systems 2 (2002) 375–378.

Mencattini, M. Salmeri, R. Lojacono, Mammographic image enhancement and denoising for breast cancer detection using dyadic wavelet analysis, IEEE Trans. Med. Image, 7 (57) (2008) 1422-1431. Smith, "An approach to graphs of linear forms (Unpublished work style)," unpublished.

Mascio, M. Hernandez, L. Clinton, Automated analysis for microcalcifications in high-resolution digital mammograms, Proc. Spie-Int Soc. Opt. Eng. 1898 (1993) 472-479.

Karssemeijer, Stochastic model for automatic detection of calcifications in digital mammograms, in: Proceedings of 12th international conference on Information Processing in Medical Imaging, Wye, U.K., (1991).

Y. Elshinawy, W. W. Abdelmageed, A. H. A. Badawy, and M. F. Chouikha, "Pre-CAD system for normal mammogram detection using local binary pattern features," in Computer-Based Medical Systems (CBMS), 2010 IEEE 23rd International Symposium on, 2010, pp. 352-357.

Sardanelli F, Di Leo G. Biostatistics for radiologists: planning, performing, and writing a radiologic study. Springer Science & Business Media; 2009 Mar 31.

Lee, Image Representation using 2d Gabor Wavelets, IEEE Trans. Pattern Analysis and Machine Intelligence vol.18 (10) (1996) 959–971.

AbuBaker A. Mass lesion detection using wavelet decomposition transform and support vector machine. International Journal of Computer Science & Information Technology. 2012 Apr 1;4(2):33.

T. Jolliffe, Principal Component Analysis Series: Springer Series on Statistics, 2nd Ed., Springer, NY, 2002.

Vapnik, Statistical Learning Theory. New York: Wiley, 1998.

Wei L, Yang Y, Nishikawa RM, Jiang Y. A study on several machine-learning methods for classification of malignant and benign clustered microcalcifications. IEEE transactions on medical imaging. 2005 Mar;24(3):371-80.

5.

Authors:

Sasikumar K.K

Paper Title:

Optical Strain Gauge Signal Processing

Abstract: (Fiber Bragg Grating (FBG) sensors are becoming more popular in the sensing applications where high precision is required. Fiber Bragg Grating is a periodic variation of refractive index in an optic fiber. Basically FBG is a wavelength selective filter for the optical signals. Filter frequency is based on the pitch length of the grating .Due to strain, the pitch length changes, which in turn changes the peak wavelength of the reflected spectrum. From the center wavelength shift, strain can be computed. Due to temperature , there is an indirect strain inducement in the fiber which can alter the peak wavelength in an indirect way .By computing the change in peak wavelength shift , temperature can also be measured .In this work, noise filtering was carried out with different filters like Butterworth LPF, Gaussian Filter and wavelet de-noising technique. After each filtering, Gaussian fitting technique was used to calculate the peak wavelength of the reflected spectrum since the reflected spectrum resembles with Gaussian distribution. It was observed that Wavelet de-noising associated with Gaussian fitting is more better in terms of peak wavelength shift after filtering .Studied the effect of temperature by applying constant strain at different temperatures in a digitally controlled oven .Observed that peak wavelength is same for a particular temperature at different instances while thermal cycling was carried out . A bonded sensor was tested to find the correlation between signals at different temperatures and found that the signal spectrum is highly correlated at different temperatures and thereby came to a conclusion that existing wavelet de-noising technique with Gaussian fitting can be used reliably for measuring the central wavelength shift.

Keywords: Gaussian fitting, Gaussian distribution, Fiber Bragg Grating, Optical Spectral Analyzer.


References:

Kahandawa, G. C., J. A. Epaarachchi, and H. Wang. "Identification of distortions to FBG spectrum using FBG fixed filters." Proceedings of the 18th International Conference on Composite Materials (ICCM 2011). Korean Society for Composite Materials, 2011.

Sano, Yasukazu, and Toshihiko Yoshino. "Fast Optical Wavelength Interrogator Employing Arrayed Waveguide Grating forDistributed Fiber Bragg Grating Sensors." Journal of Lightwave Technology 21.1 (2003): 132.

Takahashi, Hiroshi. "Transmission characteristics of arrayed waveguide N x N wavelength multiplexer." J. Lightwave Technol. 13.3 (1995).

Koga, Masafumi, et al. "Multiwavelength simultaneous monitoring circuit employing arrayed-waveguide grating." U.S. Patent No. 5,617,234. 1 Apr. 1997.

Sano, Yasukazu. "Wavelength interrogator employing arrayed waveguide grating for distributed fiber Bragg grating sensors." Fourteenth International Conference on Optical Fiber Sensors. Vol. 4185. International Society for Optics and Photonics, 2000.

Böhm, Konrad, et al. "Low-noise fiber-optic rotation sensing." Optics letters 6.2 (1981): 64-66.

Burns, W., and R. Moeller. "Rayleigh backscattering in a fiber gyroscope with limited coherence sources." Journal of Lightwave Technology 1.2 (1983): 381-386.

Wen, Xiaoyan, et al. "Improving the peak wavelength detection accuracy of Sn-doped, H2-loaded FBG high temperature sensors by wavelet filter and Gaussian curve fitting." Sensors and Actuators A: Physical 174 (2012): 91-95.

Lee, Hyun-Wook, et al. "Accuracy improvement in peak positioning of spectrally distorted fiber Bragg grating sensors by Gaussian curve fitting." Applied optics 46.12 (2007): 2205-2208.

Toda, Hiroyuki, et al. "Demultiplexing using an arrayed-waveguide grating for frequency-interleaved DWDM millimeter-wave radio-on-fiber systems." Journal of lightwave technology 21.8 (2003): 1735.

Richards, William Lance, et al. "Application of fiber optic instrumentation." (2012).

Keiser, Gerd. Optical fiber communications. John Wiley & Sons, Inc., 2003.

Kashyap, Raman. "Fiber Bragg gratings Optics and photonics." (1999).

Yajnik, Archit. Wavelet analysis and its applications: an introduction. Alpha Science International, 2013.

Brémaud, Pierre. Mathematical principles of signal processing: Fourier and wavelet analysis. Springer Science & Business Media, 2013.

Soman, K. P. Insight into wavelets: From theory to practice. PHI Learning Pvt. Ltd., 2010.

Zhang, Chi. Fibre Bragg gratings in polymer optical fibre for applications in sensing. Diss. Aston University, 2012.

Senior, John M., and M. Yousif Jamro. Optical fiber communications: principles and practice. Pearson Education, 2009.

Singh, Abhay Kumar. FIBER BRAGG GRATING (FBG) SENSORS FOR THE SIMULTANEOUS MEASUREMENTS OF STRAIN AND TEMPERATURE. Diss. 2016.

Bansal, Raj Kumar, Ashok Goel, and Manoj Kumar Sharma. MATLAB and its Applications in Engineering. Pearson Education India, 2009.

Dewra, Sanjeev, V. Grover, and Amit Grover. "Fabrication and Applications of Fiber Bragg Grating-A Review." Advanced Engineering Technology and Application 4.2 (2015): 15-25.

Kreuzer, Manfred. "Strain measurement with fiber Bragg grating sensors." HBM, Darmstadt, S2338-1.0 e (2006).

Werneck, M. M., et al. "A Guide to Fiber Bragg Grating Sensors: Current Trends in Short-and Long-period Fiber Gratings." INTECH: Vienna, Austria (2013).

6.

Authors:

Saradha Devi R, Mrudhulaa P. V, Priyadharshini K, Seyezhai R, Mrudula Vempati

Paper Title:

Development of Solar Dc Home System using Modified LUO Converter

Abstract: Photovoltaic energy generation is considered to be one of the most promising sources of renewable green energy because it is clean, inexhaustible and requires less maintenance. However, the efficiency and gain obtained from PV systems are not satisfactory. The output of a single PV cell is about 0.6V and hence high gain dc-dc converters are required to step up the voltage. Solar energy for off-grid power sources is preferred to be the best solution for rural households, which don't have an uninterrupted power supply, across India. PV power generation for DC appliances will prove to be beneficial as the DC-AC conversion is eliminated. This paper discusses three topologies of DC-DC converters that act as an interface between PV and the load. The topologies investigated in this paper include Boost, Luo, and Luo-buck converters. The configuration of these converters is studied and simulated in MATLAB/SIMULINK. The operative parameters such as conversion gain, output voltage ripple, output current ripple, stress across the semiconductor devices and input current ripple are computed and the results are compared. From the results, it is found that the Luo-Buck DC-DC converter results in better performance compared to the other two topologies. The theoretical results are verified in simulation. 

Keywords: PV; Boost, Luo; Luo-Buck; DC-DC Converters; Ripple; Stress.


References:

M.Hansaneen, Adel.A.Elbaset Mohammed, Design and Simulation of DC-DC Boost Converter, IEEE Transaction, 2008.

Luo, F.L; Ye, H., Ultra-lift Luo-converter, Electric Power Applications, IEE Proceedings, vol.152, no.1, p.27-32, 7 Jan. 2005.

Nimimol, Dr. V. Gopalakrishnan and Immanuel John Samuel, Comparative analysis of SEPIC and Luo converter with MPPT algorithms, Journal of Information, knowledge, and research in electrical engineering, Vol. 03, no. 02, 2013.

Soedibyo, Mochamad Ashari and Budi Amri, the comparative study of Buck-Boost, Cuk, Sepic and Zeta Converters for maximum power point tracking photovoltaic using P&O method, 2nd International Conference on Information Technology, Computer, and Electrical Engineering (ICITACEE), 2015.
He and Luo, "Analysis of Luo converters with voltage-lift circuit", IEE Proceedings - Electric Power Applications, Volume: 152 , Issue: 5, Sept. 2005.

Fang Lin Luo and Hong Ye" Advance DC/DC Converters". CRC Press, London, U.K. pp.38-41.

Pandiarajan, Ranganath Muthu, Mathematical modeling of a photovoltaic module with Simulink, 2011 1st International Conference on Electrical Energy Systems, Newport Beach, CA, USA, 2011.

7.

Authors:

M. Selim

Paper Title:

Assessment of The Accuracy of Two UAVs Images Obtained by Ux5 and Aibotix Types

Abstract: Unmanned Aerial Vehicles (UAVs) have made it possible to obtain images for all types of mapping data in fast and economic way. However, it is necessary to know the accuracy of the data and if it is within the allowable limits. This study aims to compare the accuracy of digital surface model (DSM) for an area that is derived from using two UAVs types. Ux5 and Aibotix. Both UAVs were used to obtain coordinates of reference points in order to determine the accuracy of the imagery produced from them. The coordinates were compared two times, one from the imagery acquired with a digital camera on board(Ux5) and second from imagery acquired withal digital camera on board Aibotix type. The UAVs flight height was100 m above ground. Twelve ground control points (G.C.Ps)marked by checkerboard mat were considered for data comparison. The horizontal coordinates (E,N) were obtained from the other rectified images derived from the two UAV types. The reference coordinates of the G.C. Paused for comparison were determinedly using G.P.S Leica Viva GNSS receiver with horizontal accuracy of (±3mm + 0.1ppm).The RMSE found to be σ∆E=±1.85cm and, σ∆N=±2.58cm for easting and northing respectively with total RMSE = ±3.17cmfor the Ux5, and found to be σ∆E=±2.15cm and, σ∆N=±3.67cm with total RMSE = ±4.25cm for the Aibotix. According to standards of American Society for Photogrammetric and Remote Sensing (ASPRS)andNational Standard for Spatial Data Accuracy2014(NSSDA),the horizontal accuracy for both Ux5 and Aibotix reported at the 95% confidence level can be categorized as class I and class II respectively. That indicate that the image obtained from Ux5 is more precise than Aibotix one.

Keywords: Ux5, Aibotix, Accuracy of UAV Imagery, Checkerboard Mat.


References:

https://www.groundcontrolpoints.com/mapping-contour-lines-using-gcps.
Konstantinos G. Nikolakopoulos and, Konstantina Soura 2016 (UAV vs classical aerial photogrammetry for archaeological studies) journal homepage: elsevier.com/locate/jasrep
Patricio Martínez-Carricondoa, Francisco Agüera-Vegaa, and Fernando Carvajal-Ramíreza 2018 (Assessment of UAV-photogrammetric mapping accuracy based on variation of ground control points) journal homepage: elsevier.com/locate/jag

Benqing Chen, Yanming Yang, Hongtao Wen 2018 (High-resolution monitoring of - Beach topography and its change using unmanned aerial vehicle imagery)

American Society for Photogrammetry and Remote Sensing (ASPRS) Board approval in March 2014

http://www.aibotix.com - http://www. ux5.com

Barry, R. Coakley/ Baseline Surveys Ltd (ACCURACY OF UAV PHOTOGRAMMETRY COMPARED WITH NETWORK RTK GPS)

8.

Authors:

Martinus Heru Palmiyanto, Kaleb Priyanto

Paper Title:

Preparation and Characterization of Montmorillonite Particles under Calcination and Ball Milling Process

Abstract: This study aims to produce nano-sized montmorillonite particles which will be developed as polymer composites fillers. Montmorillonite particles were sieved and then calcined. Ball Milling process was applied to montmorillonite to achieve better particle size. Analyzing using Particle size analyzer (PSA) was carried out on montmorillonite powder without calcination process, calcined montmorillonite powder, and calcined montmorillonite which had ball milling treatment for 5,000 cycles and 10,000 cycles. Scanning Electron Microscope (SEM) used to find out the structure of particles due to the type of treatment that has been applied. As a result, the PSA shows that the calcination treatment produces smaller particle sizes. The smaller particle size was shown by the results of PSA testing of calcined montmorillonite powder and subjected to ball milling treatment for 10,000 cycles. The micrograph results confirm this phenomenon, where particles of 200nm appear on the powder that has undergone calcination and ball mill treatment.

Keywords: Ball Milling, Calcination, Montmorillonite, PSA.


References:

S. Senthil Kumar, N. Mohana Sundara Raju, P.S. Sampath and L.S. Jayakumari, "Effects Of Nanomaterials On Polymer Composites - An Expatiate View." (Rev.Adv.Mater. Sci. 38 2014), pp. 40-54.

Anandhan and S. Bandyopadhyay, "Nanocomposites and Polymers with Analytical Methods." (InTech, Rijeka, Croatia 2011).

K Diharjo, A Purwanto, SJA Nasir, BH Jihad, YCN Saputro, K Priyanto, AR Andika, RAP Tarigan, S Adiputro, I Elharomy. "Sifat Tahan Api dan Kekuatan Bending Komposit Geopolimer: Analisis pemilihan jenis partikel Geomaterial" (Prosiding Insinas 2012), pp. 67-72.

Chakchouk A., Samet B., Mnif T.: (Applied Clay Science 2006), pp 33, 79.

Essaidi N., Samet B., Baklouti S., Rossignol S.: Applied Clay Science (2012).

Delogu, F.; Gorrasi, G.; Sorrentino, "A. Fabrication of polymer nanocomposites via ball milling: Present status and future perspectives." (Prog. Mater. Sci. 2017), pp. 75–126.
Suryanarayana, C. "Mechanical alloying and milling." (Prog. Mater. Sci. 2001), pp. 1–184.

Mai, Y. and Yu, Z., Polymer Nanocomposites, Cambridge England: Woodhead Publishing Limited. (Eds.) (2006).

Wang WW, Man CZ, Zhang CM, Jiang L, Dan Y, Nguyen TP. "Stability of poly (L-lactide)/TiO2 nanocomposite thin films under UV irradiation at 254 nm." (Polym Degrad Stab 2013), pp. 93-98.

Fan, Q., S.C. Ugbolue, A.R. Wilson, S.D. Yassir and G. Mani, Dyeable Polypropylene via Nanotechnology. NTC. Annual. Report, 2003.

Fornes, T. and Paul, D, "Formation and Properties of Nylon 6 Nanocomposites", (Polimeros: Ciˆencia e Tecnologia 2003), 13(4), 212–217.

ecomte I., Liegeois M., Rulmont A., Cloos R. (Journal Materials Research, 2003).18-11, 2571 .

Essaidi N., Samet B., Baklouti S., Rossignol S.: (Applied Clay Science, 2012).

Zhen-Guo Yang, L. L. Shaw. "Synthesis of Nanocrystalline SiC at Ambient Temperature through High Energy Reaction Milling". (Nanostruct Mater, 1996).
Raygan., Kondori. B. "Effect of mechanical activation on the production of SiC from silica sand" (International Journal of Refractory Metals and Hard Materials, 2011).

9.

Authors:

Sravan Akuthota, Sai Krishna N, Rakesh, D. Deva Hema

Paper Title:

Vehicle Collision Safety Detection System

Abstract: This project is about vehicle collision safety detection system using an ultrasonic sensor for a car. We use the application of electronic systems embedded in automobile which is expected to minimize the vehicle accident disaster. This project concentrates on developing a model of rear end vehicle collision avoidance system that will detect the distance between two moving vehicles, alert the driver whenever he or she is in danger range using a microcontroller.

Keywords: Collision Safety Detection, Safety Distance Calculation, Alarming the Driver, IOT, Vehicle Collision.


References:

Daniel Anadu, Charmant Mushagalusa, Nesreen Alsbou, Alaeddin S. A. Abuabed "Vehicle Collision Detection and Avoidance in a VANET Environment" IEEE Instrumentation and Measurement Society,2018

Chethan H D ,Prathibha V Hegde "Collision detection and vehicle tracking system", 2017

Saurav Agrawal, Dr. Mrs. S.W.Varade "Collision Detection and Avoidance System For Vehicle" Communication and Electronics Systems (ICCES),2017

Yu-Hsi Chou, and Thomas Schumann "Vehicle Detection for Forward Collision Warning System Based on A Cascade Classifier Using Adaboost Algorithm" IEEE Consumer Electronics,2017

Junghwan Pyo , Jiwon Bang , Yongjin Jeong "Front collision warning based on vehicle detection using CNN" 2016

10.

Authors:

B. Lalithadevi, Kushagra Mishra, Ankur Bhala, T. Hanupavan

Paper Title:

Automation of Street Lighting

Abstract: In every place, prominent amount of electricity is being used for street lighting. Some streets of the city may have less regularity of vehicles, but the amount of energy consumed is equal at every place. Due to this a large amount of energy is wasted. So in our proposed system we will replace the high intensity discharge lamps with LEDs. These LEDs can change its intensity based upon the requirement. LDR (Light Dependent Register) are used to sense the vehicle's movement and if there is a decrease in passers-by then automatically the intensity of light will be reduced. Hence, our proposed street lighting system can also stabilize the lighting conditions according to the weather environment.

Keywords: LDR, LED, Microcontroller, Arduino UNO, Street Lighting Automation, Solar Panel.


References:

AndiAdriansyah, Akhmad Wahyu Dani, Gerri Irman Nugraha "Automation Control and Monitoring of Public Street Lighting System based on Internet of Things".

BhagyashreeBeeraladinni, AnkitaPattebahadur "Effective Street Light Automation By Self Responsive Cars For Smart Transportation".

Chen- Wei Yang ,Evgeny Nefedov, Seppo Sierla, Paul Flikkema "Vehicle and Pedestrain Aware Street Lighting Automation".

duTiot, C.Kruger, G.P .Hancke and T.D Ramotsoela "Smart Street Lights using Power Line Communication".

Ramadhani, K. A. Bakar and M. G. Shafer, "Optimization of standalone street light system with consideration of lighting control," 2013 The International Conference on Technological Advances in Electrical, Electronics and Computer Engineering (TAEECE), Konya, 2013, pp. 583-588.

MaryGladence, M.Karthi, V.MariaAnu "A Statistical Comparison of Logistic Regression and different Bayes Classification Methods for Machine Learning" ARPNJournal of Engineering and Applied Sciences ISSN: 1819-6608 in Vol 10,No 14 August2015, Pg 5947-5953.

11.

Authors:

Iliyana Arestova, Rositsa Tomova

Paper Title:

Experimental Investigation of Coupled Ferrite-Dielectric Image Guide Structure in Ka-band

Abstract: Coupled ferrite and dielectric image guides with nonreciprocal behavior in Ka-band (26–38 GHz) have been investigated experimentally with the help of electric probes. The ferrite element has been magnetized inhomogeneously by a disk-shaped permanent magnet. The distributions of all three electric field components in forward and backward direction of propagation have been measured along the coupling length. Examination of measured distributions permit to clarify the operating mechanism of the nonreciprocal ferrite-dielectric structure. This structure can be used for design of nonreciprocal devices, namely isolators for this part of millimeter wave range.

Keywords: Coupled Image Guide Structures, Image Guide, Ferrite Materials, Nonreciprocal Devices, Millimeter Waves.


References:

S. Akyol and L. E. Davis, "Measurements of a leaky-wave ferrite isolator", IEEE Transactions on Microwave Theory and Techniques, vol. 51, May 2003, pp. 1476–1481.

Kwan and C. Vittoria, "Scattering parameters measurement of a nonreciprocal coupling structure", IEEE Transactions on Microwave Theory and Techniques, vol. 41, April 1993, pp. 652–657.

V. Belyakov, S. S. Gigoyan, and B. A. Murmuzhev, "Wideband isolators for measurements in millimeter wave range" (in Russian). Elektonnaya tehnika, vol. 419, May 1989, pp. 42–43.

I. Arestova and S. A. Ivanov "Nonreciprocal effects in coupled ferrite-dielectric image guide structures", in Proceedings of the 12th International Conference on Microwave Ferrites (ICMF). Gyulechica (Bulgaria), Sept. 1994, pp. 188–192.

A. J. Marcatili, "Dielectric rectangular waveguide and directional coupler for integrated optics", The Bell System Technical Journal, Sept. 1969, pp. 2071–2102.

Arestova, R. Tomova, and G. Angelova, "The dispersion and components of the dominant mode on the image guide for millimeter waves", Annuaire de l'Universite de Sofia "St. Kliment Ohridski", Faculte de Physique, vol. 103, 2010, pp. 5–17.

I. Arestova, P. I. Dankov, and V. P. Levcheva, "A Study on the Coupled Image Guide Structures", in Proceedings of the Progress in Electromagnetics Research Symposium (PIERS). Moscow (Russia), August 2009, pp. 1204–1208.

Arestova, "Computer aided investigation of the dominant mode on the homogeneously magnetized ferrite image guide", Annuaire de l'Universite de Sofia "St. Kliment Ohridski", Faculte de Physique, vol. 111, 2018, pp. 41–50.

I. Arestova, V. P. Levcheva, and P. I. Dankov, "Radiation Effects in Image Guide Structures", in Proceedings of the Telecommunication Forum (TELFOR). Belgrade (Serbia), Nov. 2009, pp. 903–906.

12.

Authors:

Agnieszka Kowal Gornig, Manuel R. Arahal, Federico Barrero

Paper Title:

Tuning of Predictive Controllers for Five-Phase Drives

Abstract: Model Predictive Control is gaining attention as a versatile tool for multi-phase drives. In the direct digital control configuration the predictive controller can use a finite number of control actions. This allows the use of exhaustive optimization to derive the control action. Using a cost function it is possible to consider several control objectives, such as current, torque or flux tracking. Also, different additional criteria such as switching frequency, harmonic distortion or torque ripple can be considered. Tuning of the controller involves assigning a value to weighting factors used by the cost function. This has been studied in detail for predictive torque controllers. In this paper three design strategies for designing predictive current controllers are compared. The first uses fixed weighting factors, the second eliminates weighting factors by using a ranking based selection and the last considers a local optimization of the weighting factors.

Keywords: Multiphase Systems, Model Predictive Control, Cost Function, Weighting Factors. 


References:

Holmes and D. Martin, "Implementation of a direct digital predictive current controller for single and three phase voltage source inverters," in Industry Applications Conference, 1996. Thirty-First IAS Annual Meeting, IAS'96., Conference Record of the 1996 IEEE, vol. 2. IEEE, 1996, pp. 906–913.

Abu-Rub, J. Guzinski, Z. Krzeminski, and H. A. Toliyat, "Predictive current control of voltage source inverters," in Industrial Electronics Society, 2001. IECON '01. The 27th Annual Conference of the IEEE, vol. 2, 2001, pp. 1195–1200 vol.2.

R. Arahal, F. Barrero, S. Toral, M. J. Duran, and R. Gregor, "Multi- phase current control using finite-state model-predictive control," Control Engineering Practice, vol. 17, no. 5, pp. 579 – 587, 2009.

-S. Lim, E. Levi, M. Jones, N. Rahim, and W.-P. Hew, "A comparative study of synchronous current control schemes based on fcs-mpc and pi-pwm for a two-motor three-phase drive," Industrial Electronics, IEEE Transactions on, vol. 61, no. 8, pp. 3867–3878, Aug 2014.

F. Camacho and C. Bordons, Model predictive control. Springer, 2013.

Mamdouh, M. Abido, and Z. Hamouz, "Weighting factor selection techniques for predictive torque control of induction motor drives: A comparison study," Arabian Journal for Science and Engineering, pp. 1–13, 2018.

R. Arahal, F. Barrero, M. G. Ortega, and C. Martin, "Harmonic analysis of direct digital control of voltage inverters," Mathematics and Computers in Simulation, vol. 130, pp. 155–166, 2016.

Martın, M. R. Arahal, F. Barrero, and M. J. Duran, "Five-phase induction motor rotor current observer for finite control set model predictive control of stator current," IEEE Transactions on Industrial Electronics, vol. 63, no. 7, pp. 4527–4538, 2016.

Rodas, F. Barrero, M. R. Arahal, C. Martın, and R. Gregor, "Online estimation of rotor variables in predictive current controllers: A case study using five-phase induction machines," IEEE Transactions on Industrial Electronics, vol. 63, no. 9, pp. 5348–5356, 2016.

Martın, M. Bermudez, F. Barrero, M. R. Arahal, X. Kestelyn, and M. J. Duran, "Sensitivity of predictive controllers to parameter´ variation in five-phase induction motor drives," Control Engineering Practice, vol. 68, pp. 23–31, 2017.

R. Arahal, A. Kowal G., F. Barrero, and M. Castilla, "Cost function optimization for multi-phase induction machines predictive control," RIAI, vol. 16, no. 1, pp. 1–5, 2019. doi.org/10.4995/riai.2018.9771

E. Bechhofer, "A single-sample multiple decision procedure for ranking means of normal populations with known variances," The Annals of Mathematical Statistics, pp. 16–39, 1954.

Srinivas and K. Deb, "Muiltiobjective optimization using no dominated sorting in genetic algorithms," Evolutionary computation, vol. 2, no. 3, pp. 221–248, 1994.

Martın, M. R. Arahal, F. Barrero, and M. J. Duran, "Multiphase ´ rotor current observers for current predictive control: A five-phase case study," Control Engineering Practice, vol. 49, pp. 101–111, 2016.

MR Arahal, F Barrero, MJ Durán, MG Ortega, C Martín, "Trade-offs analysis in predictive current control of multi-phase induction machines," Control Engineering Practice, vol. 81, pp. 105–113, 2018.

13.

Authors:

Mong Hien Thi Nguyen, Tuong Quan Vo, Mai-Huong BUI

Paper Title:

Extracting the Size from the Sizing System Table of the Humanbody Measurements

Abstract: The paper presents the research's results in extracting the size from the sizing system table of the human body measurements, which has got 24 sizes with 5 kinds of different inside legs from the sample has got 542 men who are living in Southern Vietnam and from 18 to 25 years old. The Principal Component Analysis to choose of the best primary dimensions to design the target function with force conditions and edge conditions. This target function is the function of multiple linear regression models. The mathematical model with input are variables of primary dimensions that are the inside leg measurement and the neck size measurements, these variables values have in the sizing system table. The result is the size need. This model support to look for sizes in the shortest time. Extracting sizes are very useful in the manufacture of garments and business clothing by online, face to face. It will reduce the time to choose the size for fitting body measurements.

Keywords: Sizing System, Primary Dimension, Extracting Size, Inside Leg, Neck Size.


References:

ISO- 4415. Size designation of clothes-Men's and boy's underwear and shirts. Swizerland. 1981.

BS-3666:6185. Specification for size designation of men's wear. BSI standards. 1982.

BS-7231. Measurements of boys and girls from birth up to 16.9 years. BSI Standards. 1990.

BS EN-13402. Part 1. Size designation of clothes. 2002.

Stancic et al. "Computer vision system for human anthropometric parameters estimation." Wseas transaction on a system .no. 8. pp. 430-439. 2009.

ISO /TC-133. Clothing sizing system-Size designation. size measurement methods and digital fitting. Swizerland . 1991.

Chun. "Men's and women's body types in the global garment sizing systems." The Research Journal of the Costume Culture.vol. 20. no. 6. pp. 923-936. 2012.

TCVN-5782. Standard sizing system for clothes. Vietnam: Vietnam Standard. 2009.

T. H. Chau. "The study on designing for military garments' sizing system by the anthropomatric method." Textile Institute. Vietnam. 2001.

T. Lan. "The sizing statistic for Vietnam women from 16 to 60 years old." 2006.

V. Thong. "Deesigning for sizing system for men's. women's and children garment on the Vietnamese bais measurements." Textile Institute. Vietnam. 2009.

T. Nga. "The study on designing for sizing system table for women's garments." Textile Institute. Vietnam. 2010.

T. Nga. "The study on the application of the 3D measurement equipment to make the standard pattern for male's trousers and shirts." Textile Institute. Vietnam. 2011.

T. M. Kieu. "The study on designing for the standard pattern for Vietnamese female's vest." Vietnam. 2011.

T. N. Anh and B. T. Loan. "The study on designing for school girls' bodies." Journal of Education Equipment .vol. 89. pp. 5-7. 2012.

C. Menget al. "The development of sizing system for school students." in International co reference on a computer and industrial engineering Taipei in 36. Taiwan. 2006.

Gupta and B. R. Gangadhar. "A statistical model for development body size charts for garment." International Journal of clothing Science and Technology .vol. 16. no. 5. pp. 458-469. 2004.

Jis. Sizing system for men's garment. Japan. 1997.

KS. Sizing system for male adult's garment. Korean: Korean Standards Asociation. 2014.

S. OK and Y. H. Hee. "Study on a Clothes Sizing System for Elderly Men." Journal of Korean Society of Clothing and Tex title .vol. 39. no. 1. pp. 147-160. 2015.

E. McCulloch et al. "An optimization approach to apparel sizing." Journal of the Operational research Society. pp. 492-499. 1996.

F. Marie and C. Serge. "Women's wear sizing a new labeling system." Journal of Fashion Marketing and management.vol. 14. no. 1. pp. 88-126. 2010.

H. Trong and C. N.  M. Ngoc.C. Analysis of research data with SPSS. Vietnam: Statistical Publishing House . 2005.
https://ijeat.org/wp-content/uploads/2017/08/IJEAT_BG.png
0
0
ijeat
https://ijeat.org/wp-content/uploads/2017/08/IJEAT_BG.png
ijeat
2018-08-27 05:05:24
2020-02-14 04:31:22
Volume-8 Issue-1