| | |
| --- | --- |
| Version | |
| Download | 53 |
| Total Views | 479 |
| Stock | ∞ |
| File Size | 4.00 KB |
| File Type | |
| Create Date | October 26, 2018 |
| Last Updated | December 9, 2018 |
Download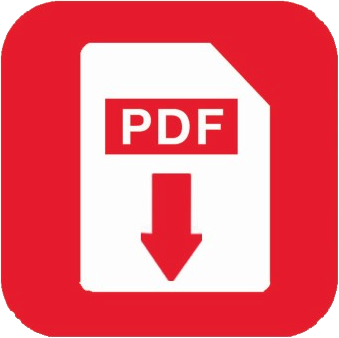 Download Summary Book (It will be upload on December 30, 2018)
S. No

Volume-8 Issue-2, December 2018

, ISSN: 2249-8958

 (Online)




Published By: Blue Eyes Intelligence Engineering & Sciences Publication

Page No.

1.

Authors:

Dina M. Ibrahim

Paper Title:

Protocol Converter between Mobile IP and WATM Wireless Networks

Abstract: This paper is concerned with the problem of designing and verifying internet working protocol converters on the basis of timed Petri nets. The Petri net protocol conversion designated between the Mobile Internet working Protocol (Mobile IP) and the Wireless Asynchronous Transfer Mode (WATM) protocol is investigated. Due to protocol complexity in this case, we propose a routing arrangement scheme for either protocol and for the intended protocol converter, in order to facilitate the derivation of the various traces involved. Petri net-based converter between Mobile IP and WATM protocols is constructed and verified. The converter is verified by simulation to guarantee liveness, safety, and responsiveness.

Keywords: Mobile IP, Petri Nets, Protocol Converters, Wireless Network Protocols


References:

Lee, Y. M., and Park, K, H., A Protocol Converter for Nonblocking Protocols, INTEGRATION, The VLSI Journal, vol.33, pp. 71-88, 2002…..27

Saleh, K., and Jaragh, M., Synthesis of Communications Protocol Converters Using The Timed Petri Net Model, The Journal of Systems and Software, vol. 47, pp. 53-69, 1999. ….37

Green, P. E., Protocol Conversion, IEEE Trans. on Communications, vol. 34, pp. 257-268, 1986. …19

Sinha, "Conversing at Many Layers: Multi-layer System-on-Chip Protocol Conversion," 2015 20th International Conference on Engineering of Complex Computer Systems (ICECCS), Gold Coast, QLD, , pp. 170-173, 2015. doi: 10.1109/ICECCS.2015.25
Narayanan and C. S. R. Murthy, "A Probabilistic Framework for Protocol Conversions in IIoT Networks With Heterogeneous Gateways," in IEEE Communications Letters, vol. 21, no. 11, pp. 2456-2459, Nov. 2017. doi: 10.1109/LCOMM.2017.2730859

Siddiqui, F., and Zeadally, S., Mobility Management Across Hybrid Wireless Networks: Trends and Challenges, Computer Communications Journal, pp. 1-23, 2005…..39

Andrews, G., Ghosh, A., and Muhamed R., 'Fundamentals of WiMAX: Understanding Broadband Wireless Networking,' Prentice Hall, 2007.

Eom, D. S., Lee, H., Sugano, M., Murata, M., and Miyahara, H., Improving TCP Handoff Performance in Mobile IP Based Networks, Computer Communications Journal, vol. 25, pp. 635-646, 2002. ….13

N. Mane, N. V. Mane and D. G. Khairnar, "Performance of mobile node between different MANET with Mobile IP," 2015 International Conference on Industrial Instrumentation and Control (ICIC), Pune, pp. 1662-1664, 2015. doi: 10.1109/IIC.2015.7151017
Arafat, M. A. Gregory and M. M. A. Khan, "Interworking architecture between 3GPP IMS, Mobile IP and WiMAX in OPNET," 2014 2nd International Conference on Electrical, Electronics and System Engineering (ICEESE), Kuala Lumpur, pp. 48-53, 2014.


doi: 10.1109/ICEESE.2014.7154602

Alnas, I. Awan and D. R. Holton, "Handoff mechanism in Mobile IP," 2009 International Conference on Cyber-Enabled Distributed Computing and Knowledge Discovery, Zhangijajie, pp. 176-179, 2009.


doi: 10.1109/CYBERC.2009.5342167

Anschuetz, H., HPSim, Petri Net Simulator, Version 1.1, available on: http://www.winpesim.de/default.html, 2011.

V. Vambase and S. R. Mangalwede, "ATM based WMN architecture for Distributed Generation systems in electrical networks," 2015 International Conference on Green Computing and Internet of Things (ICGCIoT), Noida, pp. 119-123, 2015. doi: 10.1109/ICGCIoT.2015.7380441

Kim, D., and Cho, Y., A Lossy Handover Scheme in The Wireless ATM Networks, Proceedings of IEEE, pp. 52-57, 2000.

Crazzolara, F. and Winskel, G., Petri Nets with Persistence, Electronic Notes in Theoretical Computer Science (Journal), vol.121, pp. 143-155, 2005.

2.

Authors:

Steven Valentino E. Arellano, Kierven R. de Mesa, Lawrence Alexis P. Desuasido

Paper Title:

Child Detector Android Application using Bluetooth Low Energy (BLE) Beacon Technology

Abstract: The Child Detector Android Application through Smartphone Using Bluetooth Low Energy (BLE) Beacon Technology was developed to prevent the child from getting lost. The researcher mainly utilized beacon and Android application in developing the system. Smartphone with installed application will detect and display the distance of the child, and it will also alert whether the child is going far from the user. The beacon is detected through smartphone's Bluetooth within 30-meter range proximity, while it is attached to the child. The objective of this study was to determine the effectiveness of the system and satisfaction level of the users. This was tested to Grade One students of one of the private schools in the Philippines were the parents, teachers, and school administrators served as respondents to the conducted survey. Obtained results indicated that the Android application were effective for child detection. Overall, this would be a new security Android application for children. 

Keywords: Android Application, Bluetooth Low Energy, Beacon


References:

(2016, August 21), Bluetooth Low Energy [Online]. Available: https://www.bluetooth.com/what-is-bluetooth-technology/

Bluetooth-technology-basics/low-energy.

Stroud. (2016, August 21), Beacon [Online]. Available: http://www.webopedia.com/TERM/B/beacon.html.

Scheuerman. (2016). "7 Reasons To Use Beacon Technology On Campuses" [Online]. Available: https://elearningindustry.com/beacon

-Technology-on-campuses-7-reasons-to-use.

L. G. Cabanban. (2013). "Development of Mobile Learning Using Android Platform" [Online]. Available: http://ijitcs.com/volume%209_No_1/Sadaaki.pdf.

Aseniero, A. Buena, D. Carreon, J. De Luna, M. Simangan, and M. B. Apsay, "E-Learning for Programming Languages on Android Devices", International      Journal of Scientific & Technology Research, vol. 2 (9), 2013, pp. 253-255.

(2016). "Eddystone: 5 key facts about the new open beacon format from Google" [Online]. Available: https://kontakt.io/blog/what-is-eddystone/.

(2016). Eddystone Google Beacon [Online]. Available: https://developers.google.com/beacons/.

(2016, August 24), Android Database SQLite [Online]. Available: https://developer.android/reference/android/database/sqlite

/package-summary.html.

3.

Authors:

S. Gopinath, N. A. Natraj, N. Suresh Kumar

Paper Title:

An Effective Reliable Secure Data Gathering and Intrusion Detection Scheme for WSN

Abstract: Wireless Sensor Network is a indivisible part of network where it has no infrastructure. In the past, Intrusion detection systems were used to detect intrusions in network effectively. Most of the systems are able to detect intrusions with high false alarm rate. In this paper, we propose a Effective Trust based Intrusion Detection System (ETIDS) for detecting malicious activities and providing authentication as well as data integrity. To achieve this, Cluster based routing is established based on trust vector of neighbor nodes in random topology. Trust based Recommendation and key based authentication protocol is integrated with clock based verification method to identify malicious nodes. Simulation results shows that the ETIDS provides better detection efficiency, packet delivery ratio, low end to end delay, successful certification rate and low overhead than existing schemes.

Keywords: WSN, Intrusion Detection System, Data Gathering, Malicious, Mobility, packet delivery ratio, Detection efficiency and delay.  


References:

T G. Kannan and T. Sree Renga Raja, "Energy efficient distributed cluster head scheduling scheme for two tiered wireless sensor network", Egyptian Informatics Journal, Vol.16, 2015, pp.167–174.

Shivkumar S. Jawaligi, G. S. Biradar, " Single Mobile Sink Based Energy Efficiency and Fast Data Gathering Protocol for Wireless Sensor Networks", Wireless Sensor Network, 2017, Vol.9, pp.117-144.

Sarmad Rashed and Mujdat Soyturk, "Analyzing the Effects of UAV Mobility Patterns on Data Collection in Wireless Sensor Networks", Sensors, Vol.413,2017, pp.1-21.

Wenjun Liu, Jianxi Fan, Shukui Zhang, Xi Wang, "Relay Hop Constrained Rendezvous Algorithm for Mobile Data Gathering in Wireless Sensor Networks", Springer, Lecture Notes in Computer Science, LNCS-8147, pp.332-343, 2013,

Ching-Hsien Hsu; Xiaoming Li; Xuanhua Shi; Ran Zheng. 10th International Conference on Network and Parallel Computing (NPC), Sep 2013, Guiyang, China.

Alhasanat, K. Alhasanat and M. Ahmed, "Range based data gathering algorithm with a mobile sink in Wireless Sensor Networks", International Journal of Wireless & Mobile Networks (IJWMN) Vol. 7, No. 6, December 2015, pp.1-13.

Shilpa Mahajan , Jyoteesh Malhotra , Sandeep Sharma, "An energy balanced QoS based cluster head selection strategy for WSN", Egyptian Informatics Journal, Vol.14, 2014, pp.189-199.

Mohamed Benaddy*, Brhim El Habil, Othmane El Meslouhi, Salah-ddine. Krit, "A Mutlipath Routing Algorithm for Wireless Sensor Networks Under Distance and Energy Consumption Constraints for Reliable Data Transmission", International Journal of Sensors and Sensor Networks, 2017, Vol.5, No.5-1, pp.32-35.

Gopi Saminathan Arumugam and Thirumurugan Ponnuchamy, "EE-LEACH: development of energy-efficient LEACH Protocol for data gathering in WSN", EURASIP Journal on Wireless Communications and Networking, 2015, Vol.76, pp.1-9.

Vinotha and Senthil Kumar, " An Effectual Data Gathering Approach Using Sink Repositioning For WSN", SSRG International Journal of Electronics and Communication Engineering, 2017, pp.146-153.

Saliha Büyükçoraky, Günes Karabulut Kurt, Abbas Yongaçoglu, "An Empirical Study on Gamma Shadow Fading Based Localization", European Signal Processing Conference, 2017, pp.2778-2782.

Dhatchayani and S.Kannan, "Agent Based Efficient Data Gathering Scheme for Wireless Sensor Networks with a Mobile Sink", International Journal of Emerging Technology in Computer Science & Electronics, Vol.24, Issue 4, 2017, pp.10-15.

Ez-Zaidi Asmaa and RAKRAK Said, "Mobility for an Optimal Data Collection in Wireless Sensor Networks", International Journal of Advanced Computer Science and Applications, Vol. 8, No.7, 2017, pp.353-360.

Mariam Alnuaimi, Khaled Shuaib, Klaithem Alnuaimi and Mohammed Abdel-Hafez, "Ferry-Based Data Gathering in Wireless Sensor Networks with Path Selection", The 6th International Conference on Ambient Systems, Networks and Technologies, 2015, Vol.52, pp.286-293.

Rumpa Dasgupta and Seokhoon Yoon, "Energy-Efficient Deadline-Aware Data-Gathering Scheme Using Multiple Mobile Data Collectors", Sensors, 2017, pp.1-23.

Chao Wu, Yuan'an Liu, Fan Wu, Wenhao Fan and Bihua Tang, "Graph-Based Data Gathering Scheme in WSNs With a Mobility-Constrained Mobile Sink", Special Section on Emerging Trends, Issues, and Challenges in Energy-Efficient Cloud Computing, IEEE Access, Vol.5, 2017, pp.19463-19477.

4.

Authors:

M. Karthik, Nikhil Singh, Eshan Sinha, Bharani S. Anand, Gowreesh S. S.

Paper Title:

Design and Development of Unmanned Chemical Spraying Rover for Agriculture Application

Abstract: There is an increase in usage of Unmanned Ground Vehicle (UGV) in the field of agriculture, specifically for the purpose of spraying fertilizers and pesticides. However despite existing technologies, no such platform has been created so far which aims to provide rover chemical spraying that can be used in a high risk areas at a low cost for extended periods of time. The principal objective of the present work is to Design and Develop a Unmanned Chemical Spraying Rover, to be able to overcome any kind of obstacle on the agricultural field, and a simple yet indigenous low cost mechanism for precise spraying agricultural enhancers such as fertilizers, pesticides, and insecticides. These primary objectives must be realized in a platform costing lower than similar alternatives in the market. The user can achieve controllable motion and variable flow of the enhancer by a suitable tethered, ground based remote control interface. Objective of the present work also aims to develop a multi-purpose rover machine, which can be used in tortuous terrain, crops and plantations of diverged heights. The Rover is maneuvered with the help of six geared motors each attached to one wheel. The rover's movement will be controlled using Bluetooth remote control, where the transmitter will be a smart phone.

Keywords: Bluetooth Controlled Rover, Fertilizer Spraying Rover, Geared and Servo Motor, Mini-Hydraulic Pump, Rocker Bogie Mechanism, Solid works. 


References:

Mifune, H., Saitoh, S., Kaneda, T., Tomokiyo, S., Adachi, T., Tanaka, T. and Furudate, T., Tomokiyo White Ant Co Ltd, 1995. Intellectual working robot of self controlling and running. U.S. Patent 5,465,525.

Jindal, H., Stair Climbing Robot. coordinates, 1, p.2

Raval, M., Dhandhukia, A. and Mohile, S., Development and Automation of Robot with Spraying Mechanism for Agricultural Applications.

Siegwart, R., Lamon, P., Estier, T., Lauria, M. and Piguet, R., 2002. Innovative design for wheeled locomotion in rough terrain. Robotics and Autonomous systems, 40(2-3), pp.151-162.

Falcone, E., Gockley, R., Porter, E. and Nourbakhsh, I., 2003. The Personal Rover Project: The comprehensive design of a domestic personal robot. Robotics and Autonomous Systems, 42(3-4), pp.245-258

5.

Authors:

Mohammed Nazeer, Garimella Rama Murthy

Paper Title:

Cognitive Cross-Layer, Energy Efficient MAC Protocol in Mobile Wireless Sensor Networks

Abstract: In the region of mobile wireless sensor network, getting least energy consumption is a very important research problem. A number of energy proficient protocols have been implemented for static wsn, generally built on a layered design approach, i.e. they are motivated on designing ideal strategies for "single" layer by considering the sensor nodes as static. In proposed paper, we consider a cross-layer design. A new MAC protocol termed MAC-SWITCH is proposed. In this new approach, the communication between MAC and routing layers are fully exploited to achieve energy efficiency for various paradigms of mobile wireless sensor networks. More surely, in the proposed MAC-SWITCH algorithm, routing and data information at the network layer is used by the MAC layer such that it can reduces number of contention for channel and perform protocol switching based upon type of data. The performance of the proposed MAC-SWITCH is evaluated by quantification and simulation. The quantification is done by using gauss lattice point theorem and simulation by using the NS-2 simulator. It has been evident that the proposed MAC-SWITCH outperforms the existing aloha and SMAC protocols in terms of energy efficiency, number of contention, packet transmission and network lifetime.

Keywords: MAC, Energy Efficiency, Routing, Wireless Sensor Networks. 


References:

Changsu Suh, Young-BaeKo, and Dong-Min Son "An Energy Efficient Cross-Layer MAC Protocol for Wireless Sensor Networks".

Mohammed Nazeer, G.Rama Murthy, RPratapsingh, Leveling and Sectoring Algorithm: Lattice Point Problem(Quantification of Energy Savings).ACM IML conference, United Kingdom 2017, (2017)

George E Andrews. 1994. Number theory. Courier Corporation.

Mohammed Nazeer, Garimella Rama Murthy "Protocols in mobile cognitive wireless sensor networks" International Journal of Applied Engineering Research ISSN 0973-4562 Volume 13, Number 12 (2018) pp. 10268-10275 © Research India Publications. http://www.ripublication.com

Demirkol, C. Ersoy, and F. Alagoz, "MAC Protocols for Wireless Sensor Networks: a Survey," in IEEE Communications Magazine, 2005.

Xin Yang, Ling Wang, and JianXie "Energy Efficient Cross-Layer Transmission Model for Mobile Wireless Sensor Networks" Mobile Information Systems Volume 2017, Article ID 1346416, 8 pages Publication: Hindawihttps://doi.org/10.1155/2017/1346416

Sanjeev,C. Keshavamurthy "A Cross Layered Network Condition Aware Mobile WSN Routing Protocol for Vehicular Communication Systems" international Journal of Computer Science and Information Security (IJCSIS), Vol. 14, No. 9, September 2016

Marwan Al-Jemeli; Fawnizu A. Hussin "An Energy Efficient Cross-Layer Network Operation Model for IEEE 802.15.4-Based Mobile Wireless Sensor" IEEE Sensors Journal ( Volume: 15 , Issue: 2 , Feb. 2015 )
Imran HossainJony, Mohammad Rakibul Islam"Energy Efficient Cross-Layer Approach for Wireless Sensor Networks" International Journal of Computer Applications Volume 127 - Number 10 Year of Publication: 2015 10.5120/ijca2015906519
Anurag Patro, Suchismita Chinara, Manu Elapila, " A Dynamic Contention MAC Protocol for Wireless Sensor Networks" Proceedings of the International Conference on High Performance Compilation, Computing and Communications Pages 97-101Kuala Lumpur, Malaysia — March 22 - 24, 2017 ACM New York, NY, USA©2017 ISBN: 978-1-4503-4868-3 doi>1145/3069593.3069604.
Saptarshi Debroy,Swades De, Mainak Chatterjee "Contention based Multi-channel MAC Protocol for Distributed Cognitive Radio Networks" Published : 2013 IEEE Global Communications Conference (GLOBECOM)Date of Conference:9-13 Dec. 2013  Publisher: IEEE Conference Location: Atlanta, GA, USA

Mohammed Nazeer, Garimella Rama Murthy" Energy Efficient, Data Centric Routing Algorithm in Mobile Wireless Sensor Nodes (Energy Savings Quantification)"International Journal of Computer Sciences and Engineering, page 127-135, -6, Issue-10, Oct. 2018.

6.

Authors:

Mahmoud Maher El-Sayed Mohammed, M. Elgazzar

Paper Title:

Hardware Threat Effect on Parallel CORDIC in IoT Devices

Abstract: Internet of Things (IoT) devices starts to spread all over the world. IoT revolution makes the devices smarter and improves the performance of the devices. The devices can now exchange information between each other and distribute data analysis effort between each other or send it to data analysis center. As a prediction from Cisco, the number of IoT devices will be 50 billion IoT device connected together in 2020. This enormous number will make us think about immunity of these IoT devices against the Hardware attacks. We propose in this paper the effect of inserting Hardware Threat in Coordinate Rotation Digital Computer (CORDIC). Methods are presented in this paper to identify Hardware Trojan and its effect on the CORDIC performance.

Keywords: Internet-of-Things (IoT), Denial of Service, Side-Channel Analysis,Hardware Attack, CORDIC.


References:

Dofe, J. Frey, and Q. Yu, "Hardware security assurance in emerging iot applications," in Proc. IEEE Int. Symp. Circuits Syst. (ISCAS), May 2016, pp. 2050–2053.

Kocher,  J.  Jaffe,  and  B.  Jun,  "Differential  Power  Analysis,"  in  Proc.  Crypto'99,  pp.388-397,  1999.  .

Brier,  C.  Clavier,  and  F.  Olivier,  "Correlation  power  analysis  with  a  leakage  model,"  in  Proc.  Lecture  Notes  in  Computer  Science,  vol.  3156,  pp.  16–29.  Springer,  Berlin,  2004.

T. Becker, F. Regazzoni, C. Paar, and W. P. Burleson, "Stealthy dopant-level hardware Trojans," Proceedings of the 15th Internatinal Conference on Cryptographic Hardware and Embedded Systems (CHES) 2013, pp. 197-214.

Rajendran, ,  Gavas,  E.,  Jimenez,  J.,  Padman,  V.  &  Karri,  R.  (2010)  Towards  a  comprehensive  and  systematic  classification  of  hardware  Trojans,  in  Circuits  and  Systems  (ISCAS),  Proceedings  of  2010  IEEE  International  Symposium  on,  pp.  1871  –1874. 

Dave Evans,  "The  Internet  of  Things  How  the  Next  Evolution  of  the  Internet  Is  Changing  Everything,"  Cisco  White  Paper,  April 

Soumya, V., et al. "Design and Implementation of a Generic CORDIC

Processor and its Application as a Waveform Generator." Indian Journal of Science and Technology 8.19 (2015).

Beaumont, Mark, Bradley Hopkins, and Tristan Newby. HardwareTrojans-prevention, detection, countermeasures (a literature review). No. DSTO-TN-1012. Defence Science and Technology Organisation Edinburgh (Australia) Command Control Communications and Intelligence Div., 2011.

VOLDER, J. E. (2000). The Birth of CORDIC. Journal of VLSI Signal Processing , 101-105.

7.

Authors:

Alaa M. Ali

Paper Title:

Effect of Type and Percentage of Unconventional Mineral Fillers on the Performance of Hot Mixed Asphalt

Abstract: There were several studies, analysis and research projects concerning the performance, practicability and environmental suitableness of using recycled products in highway construction. There are plenty of local waste materials that might be utilized effectively as mineral filler in hot mix asphalt concrete (HMA) rather than traditional limestone dust. The main objective of this study is to explore through an experiment the effect of amount and quality of appending three different unconventional types of mineral filler include waste glass beads (WGB), local loam redbrick dust (LRD) and coal fly ash (CFA) as proposed alternative materials instead of the traditional limestone powder (LSP). for this purpose, a comprehensive laboratory-testing program was performed to determine the effect of different sorts and amounts of those fillers on the engineering and mechanical properties of HMA, and then verify the consequents on design properties and performance of the surface layer of flexible pavement. Based on this investigational program, it is verified that fillers comprise important influence on the properties of HMA mixtures. In addition, inclusion of theses non-conventional fillers could be utilized efficiently in asphalt-concrete mixture as a replacement in terms of stability, deformation and voids characteristics.

Keywords: Mineral Filler, Waste Materials, Hot Mixed Asphalt, Flexible Pavement. 


References:

Puzinauskas VP (1999), Filler in asphalt  The Asphalt Institute Research Report 69-2, Lexington, Kentucky.

Tunniclif, D. G. (1992). "A Review of Mineral Filler" Proceedings of Asphalt Association of Paving Technologists. v. 31, pp. 118 – 150.

Kim, Little  and  Song,  "Mechanistic  evaluation  of  mineral  fillers  on  fatigue  resistance  and  fundamental  material characteristics," TRB Annual Meeting, Paper no. 03-3454, 2003.

"Glasphalt utilization dependent upon availability"Roads & Bridges, February 1993.

Whiteoak, The Shell Bitumen Handbook, Thomas Telford, London, UK, 1991.

Moghadas F, Azarhoosh AR, Hamedi GH. Influence of using nonmaterial to reduce the moisture susceptibility of hot mix asphalt. Constr Build Mater 2012;31:384–8.

Kok BV, Yilmaz M. The effects of using lime and styrene–butadiene–styrene on moisture sensitivity resistance of hot mix asphalt. Constr. Build Mater 2009; 23:1999–2006.

8.

Authors:

Ritu Maheshwari, Anil Rajput, Anil K. Gupta

Paper Title:

"VCPHCF-RTT" Estimation in Private Virtual Cloud Infrastructure

Abstract: For the security of proposed model of Private Virtual Cloud Infrastructure model, Security Agent technique has been designed to fight against IP-Spoofing based DDoS Attacks. Virtualization Enhancement has been done in Cloud using proposed and designed Security Agent VCPHCF-RTT. Performance Parameters have been analysed after introspection to existing cloud security mechanisms and tried to resolve focussed Research Problem, Issues and Challenges. VCPHCF-RTT improves the efficiency of the probabilistic HCF technique using HCF for virtual intermediate nodes between the Virtual Machines of Client VM and Server VM along with RTT. It helps in reducing the probability of guessing the RTT and VCHCF parameter values at the intermediate virtual routers by the attackers. VCPHCF-RTT technique has been examined to lessen down the probability of random IP spoofed packets correctly, efficiently and effectively. Through this, detection rate of the malicious packets have been improved up to 99% which is 80-85% improved for probabilistic Hop Count Filtering approach and 90% improved for conventional i.e. CHCF approach. It prevents the VM server from the IP spoofed DDoS attacks and it also eradicates the CPU cycles wastage. VCPHCF-RTT focuses on lessening down IP spoofing based attacks. The computation time has been reduced comparatively. Detection rate of malicious packets has been improved tremendously up to 99.7%. 

Keywords: Distributed Denial of Service (DDoS), Clouds, Virtual Machines (VM), Filter, Hop Count Filtering (HCF), Time-to-live (TTL), Virtual Cloud PHCF with RT Time (VCPHCF-RTT) 


References:

Chi-Chun, H. Chun-Chieh, K. Joy, "A Cooperative Intrusion Detection System Framework for Cloud Computing Networks," IEEE 39th International Conference on Parallel Processing Workshops, pp. 280-284, 2010.
Kourai, T.Azumi, S. Chiba, "A Self-Protection mechanism against Stepping Stone Attacks for IaaS Clouds," IEEE 9th International Conference on Ubiquitous Intelligence and Computing, pp. 539-546, 2012.

Shrivastava, R. Sharma, A. Verma, "MAS based Framework to protect Cloud Computing against DDoS Attack," International Journal of Research in Engineering and Technology, IJRET, vol. 2(12), pp. 36-40, December, 2013.

Sheng-Wei, Y. Fang, "Securing KVM – based Cloud Systems via Virtualization Introspection," IEEE 47th Hawaii International Conference on System Science, pp. 5028-5037, 2014.
Kumara M.A., C.D. Jaidhar, "Hypervisor and Virtual Machine Dependent Intrusion Detection and Prevention System for Virtualized Cloud Environment," 1st International Conference on Telematics and Future Generation Networks, pp. 1-6, 2015.

R. Swain, Bibhudatta Sahoo, "Mitigating DDoS attack and Saving Computational Time using a Probabilistic approach and HCF method," IEEE International Conference on Advance Computing, NIT, Rourkela, India, pp. 1170-1172, 6-7, March 2009

Maheshwari, C. Rama Krishna, M. Sridhar Brahma "Defending Network System against IP Spoofing based Distributed DoS attacks using DPHCF-RTT Packet Filtering Technique," IEEE International Conference on Issues and Challenges in Intelligent Computing Techniques, KIET, Ghaziabad, India, pp. 211-214, 8th February 2014.
Jayashree, K.S. Easwarakumar, V. Anandharaman, K. Aswin, S. Raja Vijay, "A Proactive Statistical Defense Solution for DDOS Attacks in Active Networks," 1st IEEE International Conference on Emerging Trends in Engineering & Technology, Anna University, Chennai, India, pp. 878-881, 16-18, July, 2008.

Sen, "A Robust mechanism for defending distributed denial of service attacks on web servers," International Journal of Network Security and its Applications, vol. 3 (2), pp. 162-179, March 2011.

Wu, R. Zheng, J. Pu, Shibao Sun, "An Adaptive Control Mechanism for Mitigating DDoS Attacks," IEEE International Conference on Automation and Logistics, Henan University of Science and Technology, Luoyang, China, pp. 1760-1764, 5-7, August, 2009.

Wang, C.Jin and K. Shang, "Defense Against Spoofed IP Traffic Using Hop-Count Filtering," IEEE Transaction on Networking, vol. 15 (1), pp. 40-53, February, 2007.

Zhang, J. eng, Z. Qin, M. Zhou, "Detecting the DDoS Attacks Based on SYN proxy and Hop-Count Filter," IEEE International Conference on Communications, Circuits and Systems, University of Electronic Science and Technology, China, pp. 457-461, 11-13, July, 2007.

B. Mopari, S.G. Pukale, M.L. Dhore, "Detection and defense against DDoS attack with IP spoofing," IEEE International Conference on Computing, Communication and Networking, Vishwakarma Institute of Technology, Pune, India, pp. 1-5, 18-20, December, 2008.

Jin, H. Wang, K. G. Shin, "Hop-count filtering: an effective defense against spoofed traffic," 2003, [Online]. Available: http://www.citeseerx.ist.psu.edu

Mukaddam, I. H. Elhajj, "Hop count variability," 6th IEEE International Conference on Internet Technology and Secured Transactions, American University of Beirut, Lebanon, pp. 240-244, 11-14, December , 2011.

Krishna Kumar, P.K. Kumar, R. Sukanesh, "Hop Count Based Packet Processing Approach to Counter DDoS Attacks," International Conference on Recent Trends in Information, Telecommunication and Computing, PET Engineering College, Thirunelvelli, India, pp. 271-273, 12-13, March, 2010.

A Wang, Xia, Li Ming, Li Muhai, "A scheme of distributed hop-count filtering of traffic," International Communication Conference on Wireless Mobile and Computing, 516-521, 7-9 Dec.2009.

Krishna Kumar, P.K. Kumar, R. Sukanesh, "Hop Count Based Packet Processing Approach to Counter DDoS Attacks," International Conference on Recent Trends in Information, Telecommunication and Computing, PET Engineering College, Thirunelvelli, India, pp. 271-273, 12-13, March, 2010.

9.

Authors:

Khin Zezawar Aung, Nyein Nyein Myo

Paper Title:

Lexicon Based Sentiment Analysis of Open-Ended Students' Feedback

Abstract: Sentiment analysis is helpful in finding the opinion of writer's feeling towards a specific topic. Teaching evaluation is a useful tool of assessment for teaching and courses at many universities, colleges and schools. Mostly close-ended questions and open- ended questions are used in teaching evaluation process. This paper used open-ended questions to provide the opinion result for teachers' effectiveness of teaching and over all course condition. In this paper, teaching sentiment lexicon, Afinn lexicon and Opinion lexicon are used to get the scores of opinion words in feedback comments. The students' feedback comments are analyzed by using three methods and display the opinion result as positive, negative and neutral class. According to the experimental results, the intensifier words are needed to consider in some feedbacks to get the correct opinion result. The accuracy of Method 1 using teaching sentiment lexicon is better than other two methods.

Keywords: Lexicon Based, Opinion Mining, Sentiment Analysis, Students' Feedback. 


References:

AFINN word database an affective lexicon by Finn Årup Nielsen, http://www2.imm.dtu.dk/pubdb/views/edoc_download.php/6010/zip/imm6010.zip.

Liu "Sentiment analysis and opinion mining". Synthesis Lectures on Human Language Technologies, May 2012, pp. 1–167.

Pong-inwong and W. Songpan (Rungworawut), "TeachingSenti- Lexicon for Automated Sentiment Polarity Definition in Teaching Evaluation". 10th International Conference on Semantics, Knowledge and Grids (SKG), Beijing: IEEE, 2014, pp. 84 – 91.

Finn Arup Nielsen, "A new ANEW: Evaluation of a word list for sentiment analysis in microblogs", ESWC2011 Workshop on Making Sense of Micro posts: March 2011, pp. 93-98.

G. Esparza, Alejandro de-Luna, Alberto Ochoa Zezzatti, Alberto Hernandez, Julio Ponce, Marco Alvarez, Edgar Cossio and Jose de Jesus Nava, "A Sentiment Analysis Model to Analyze Students Reviews of Teacher Performance Using Support Vector Machines", 14th International Conference on Distributed Computing and Artificial Intelligence (DCAI 2017, June, 2017, ), pp. 157-164.

http://www.cs.uic.edu/~liub/FBS/opinion-lexicon-English.rar

Z. Aung and N. N. Myo, "Sentiment Analysis of Students' Comment Using Lexicon Based Approach", 16th IEEE/ACIS International Conference on Computer and Information Science (ICIS 2017), May, 2017, pp. 149-154.

V. Avanco, M.G.V.Nunes, "Lexicon-based Sentiment Analysis for Reviews of Products in Brazillian Portugues", 2014 IEEE Brazillian Conference on Intelligent Systems, pp. 277-281, 2014.

El-Masri, N. Altrabsheh, H. Mansour, A. Ramsay, "A web-based tool for Arabic sentiment analysis", 3rd International Conference on Arabic Computational Linguistics, ACLing 2017, November, 2017.

Hu and B. Liu, "Mining and summarizing customer reviews," ACM SIGKDD international conference on Knowledge discovery and data mining, ACM, 2004, pp. 168-177.

Taboada, J. Brooke, M. Tofiloski, K. Voll and M. Stede, "Lexicon-based methods for sentiment analysis", Association for Computational Linguistics, 37(2), 2011, pp. 267-307.

Wen, D. Yan and C. P. Rose, "Sentiment Analysis in MOOC Discussion Forums: What does it tell us?", Proceedings of Educational Data Mining, 2014, pp. 1-8.

Altrabsheh, M. Cocea and S. Fallahkhair, "Sentiment analysis: towards a tool for analyzing real-time students feedback", 2014 IEEE 26th Internationaal Conference on Tools with Artificial Intelligence, 2014, pp.419-423.

Kaewyong, A. Sukprasert, N. Salim and F.A. Phang, "The possibility of students' comments automatic interpret using Lexicon based sentiment analysis to teacher evaluation", 3rd International Conference on Artificial Intelligence and Computer Science (AICS2015), 2015, pp. 179-189.

Rajput, S. Haider and S. Ghani, "Lexicon-Based Sentiment Analysis of Teacher's Evaluation", Applied Computational Intelligence and Soft Computing, Hindawi Publishing Corporation, vol. 2016, September 2016.

Nasim, Q. Rajput and S. Haider , "Sentiment analysis of student feedback using machine learning and lexicon based approaches", International Conference on Research and Innovation in Information Systems (ICRIIS), Langkawi, Malaysia, July, 2017.

10.

Authors:

Tushar Kaushik, Sarthak Singhal, Jayant Mandan, Kamlesh Sharma

Paper Title:

Social Networking Analysis: A case study in Tools

Abstract: Social network sites like Twitter, fb, and Google Hangouts appear like the highest visited sites at the net. They contain a large volume of dependent, semi-dependent and unstructured information about the users and additionally the relationships amongst them. The analysis of such great amount of knowledge could be a difficult issue. huge information forms an easy/straightforward means through that it becomes easy to scale, diversify, and interactively analyze this vast quantity of knowledge that has many billions of rows and columns among the tables. To perform cost-efficient method of such sizable quantity of information, special graph based tools for mining are required so one can definitely shape the social web. A lot of such tools for analysis are accessible with their own alternatives and advantages. Selecting associate degree applicable tool for a selected task is tough to make your mind up. This paper focuses on numerous graphics tools which could be used to extract/analyze a great amount of knowledge.

Keywords: Component; Formatting; Style; Styling; Insert (Key Words)


References:

Mislove Alan, MarconMassimiliano,P.GummadiKrishna,"Measurement and Analysis of Online Social Networks", Max Planck Institute for Software Systems

For a historical overview of the development of social network analysis, see: Carrington, Peter J. & Scott, John "Introduction". The Sage Handbook of Social Network Analysis. SAGE.p. 1. ISBN 978-1-84787-395-8.(2011)

CombeDavid, LargeronChristine, Egyed-ZsigmondEl˝od and GeryMathias, "A comparative study of social network analysis tools", International Workshop on Web Intelligence and Virtual Enterprises 2 (2010).

Huisman, Mark; van Duijn, M.A.J. / Software for social network analysis. Models and methods in social network analysis. ed. / P J Carrington; J Scott; S Wasserman. New York : Cambridge University Press, pg. 270 – 316,2005.

Graph and Network Analysis Dr. Derek Greene Clique Research Cluster, University College Dublin, Web Science Doctoral Summer School 2011.

Monclar, Rafael Studart, et al. "Using social networks analysis for collaboration and team formation identification." Computer Supported Cooperative Work in Design (CSCWD), 2011 15th International Conference on. IEEE, 2011.

AkhtarNadeem, JavedHira, SengarGitanjali, "Analysis of Facebook Social Network", IEEE International Conference on Computational Intelligence and Computer Networks (CICN), Mathura, India, 27-29 September, 2013.

Zelenkauskaite, Asta, et al. "Interconnectedness of complex systems of internet of things through social network analysis for disaster management." Intelligent Networking and Collaborative Systems (INCoS), 2012 4th International Conference on. IEEE, 2012.

Social Networks Overview: Current Trends and Research Challenges "November 2010 Coordinated by the ―NextMEDIA CSA.

Li, Jianfeng, Chen Yan, and Lin Yan. "Research on traffic layout based on social network analysis." Education Technology and Computer (ICETC), 2010 2nd International Conference on.Vol.1, IEEE, 2010.

11.

Authors:

Rakshita R, Daniel C*, Vincent Sam Jebadurai S, Sarala L, Arun Raj E, Hemalatha G

Paper Title:

Influence of Stiffness and Mass Parameters on Seismic Damping of Structures

Abstract: The fundamental objective of this paper is to determine the dynamic response of the structure by the influence of stiffness and mass parameters. In this paper, we are presenting time stepping methods to obtain solutions for nonlinear dynamic problems in structural engineering using numerical evaluation. A benchmark structure having three degrees of freedom is considered and analyzed using Newmark's method for nonlinear system by implementing the El Centro Ground acceleration and time values. The results of the study detail the reduction in displacement of the structure for the arbitrary increase in percentage of the mass and stiffness of the system to obtain the optimum mass and stiffness that can be additional to the damping devices.

Keywords: Damper, Displacement, Earthquake, Newmark's.


References:

Fajfar, P. (2000). A nonlinear analysis method for performance-based seismic design. Earthquake spectra, 16(3), 573-592.

Deierlein, G. G., Reinhorn, A. M., & Willford, M. R. (2010). Nonlinear structural analysis for seismic design. NEHRP seismic design technical brief, 4, 1-36.

Vamvatsikos, D., & Cornell, C. A. (2002). Incremental dynamic analysis. Earthquake Engineering & Structural Dynamics, 31(3), 491-514.

Neuenhofer, A., & Filippou, F. C. (1997). Evaluation of nonlinear frame finite-element models. Journal of structural engineering, 123(7), 958-966.

Ramlan, R., Brennan, M. J., Mace, B. R., & Kovacic, I. (2010). Potential benefits of a non-linear stiffness in an energy harvesting device. Nonlinear dynamics, 59(4), 545-558.

Zhang, N. (1995). Dynamic condensation of mass and stiffness matrices. Journal of Sound and Vibration, 188(4), 601-615.

Vamvatsikos, D., & Fragiadakis, M. (2010). Incremental dynamic analysis for estimating seismic performance sensitivity and uncertainty. Earthquake engineering & structural dynamics, 39(2), 141-163.

Richardson, M. H. (1977). Derivation of mass, stiffness and damping parameters from experimental modal data. Hewlett Packard Company, Santa Clara Division, 1, 1-6.

Flanigan, C. C. (1998, February). Model reduction using Guyan, IRS, and dynamic methods. In proceedings-spie the international society for optical engineering (Vol. 1, pp. 172-176).

Bao, Y., & Kunnath, S. K. (2010). Simplified progressive collapse simulation of RC frame–wall structures. Engineering Structures, 32(10), 3153-3162.

Kidder, R. L. (1973). Reduction of structural frequency equations. AIAA journal, 11(6), 892-892.

Aschheim, M. (2002). Seismic design based on the yield displacement. Earthquake spectra, 18(4), 581-600.

Ramsey, K. A. (1975). Effective measurements for structural dynamics testing. Sound and Vibration, 9(11), 24-34.

Aschheim, M., Tjhin, T., Comartin, C., Hamburger, R., & Inel, M. (2004). The scaled nonlinear dynamic procedure. In Structures 2004: Building on the Past, Securing the Future (pp. 1-8).

Kalkan, E., & Kunnath, S. K. (2007). Assessment of current nonlinear static procedures for seismic evaluation of buildings. Engineering Structures, 29(3), 305-316.

Yoshida, O., & Dyke, S. J. (2004). Seismic control of a nonlinear benchmark building using smart dampers. Journal of engineering mechanics, 130(4), 386-392.
https://ijeat.org/wp-content/uploads/2017/08/IJEAT_BG.png
0
0
ijeat
https://ijeat.org/wp-content/uploads/2017/08/IJEAT_BG.png
ijeat
2018-10-26 10:49:55
2018-12-09 08:46:20
Volume-8 Issue-2